May 1, 2015 10:31 am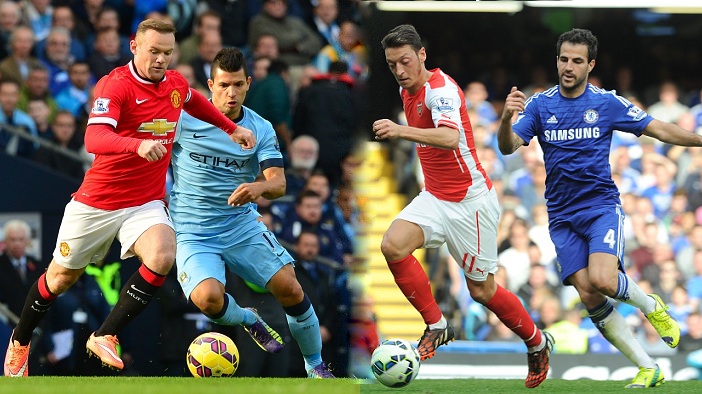 Hello,
Looking back at last week there were a few shock results, Manchester United losing to Everyone … damn autocorrect, I mean Everton, Liverpool not scoring in their two games, Hull City winning twice in the same week, & keeping two Clean Sheets and the biggest shock, West Ham not stuffing QPR.
First things first, it's the last Bonus Transfer week of the season… You should have 3 free and 1 optional transfer to use, and use them you should.
Looking at the current Gameweek our first match is Leicester City hosting Newcastle. There's going to be goals in this one with both teams fighting for survival. All those that signed Vardy last GW should get some points for their dollar, his value should go up, but not as green as green eggs.
The first of our 3pm games is Aston Villa vs Everton. I sold Coleman a few weeks ago, since then he's kept 3 clean sheets, scored a goal & chipped in with an assist, do that again & ill pan ya!! Everton are in good form of late, and this should continue but, Benteke is not to be ignored here.
Liverpool… after drawing 0-0 with WBA & then losing 1-0 to Hull, playing QPR could be tricky for them. Most of you will have four 'pool players & most of you will probably get rid of them after this game, both teams have tough games next week so that's what I'll be doing.
Sunderland face Southampton, this is the kind of game you'd expect Soton to win 1-0, but with Sunderland one point off safety they will be giving everything they've got. Pelle, with a double strike last week, could be a good shout for this one.
Swansea have Stoke, this is probably the 'yawn' fixture of the week. Siggy's value is still rising & he's still the 8th highest scoring midfielder. I kept picking him until he fell off, but after last week I'm sure more people will be picking him up again.
The last 3pm fixture is a Claret & Blue affair with West Ham hosting Burnley. I can't see anything other than 3 points for the Hammers, but whenever I think that, we never get bloody anything… expect a Danny Ings hat trick !!
The 5:30 Saturday fixture see's Manchester United versus West Brom. I've no idea how this one is going to go, Rooney is sitting on a ? (at time of writing) Falcao is pants, RVP is so 2013 & West Brom had a really good striker start of the season, begins with B, his name escapes me …
Super Soccer Sunday looks exciting, at 1:30 Chelsea are home to Crystal Palace – put your hand in front of your face if you signed Bolasie or Murray two weeks ago, now slap yourself with that hand, tut tut, if you've missed the train there's no point running after it !! Again, a lot of iTeams will be full of Chelsea players here, I had Drogba for two Gameweeks & got 4 points & sold him for Sterling who I captained last week… Hopefully we should see the return of Costa on Sunday, if he starts, he will be my Captain.
Spurs play City at 4pm. I will be working making roast dinners for Northern Ireland while this game is being played, so think of me when you're having your 7th pint !! I'll be looking at Kane & Aguero for this one & hoping for more than a 0-0 bore draw.
Anyone watching the boxing ??
Our final fixture of the Gameweek is on Monday night with Arsenal travelling to Hull City. With both teams on good form, this one could be exciting with another upset on the cards … I'm hoping to have a transfer left to sign Ramsey.
The last few days with everything going on around me, family walking in & out, making tea & coffee, sorting stuff out for the funeral, I've had a chance to really look back on my life & think – If I had signed Giroud instead of Sanchez when he scored that double & if I had signed Sanchez instead of Giroud when he got sent off, I'd be sitting pretty in the top 20 but hey, we can't all be Sir James Dash !!
Thank you for listening, much love
Mr D
This post was written by Fantasy iTeam
Comments
comments