August 1, 2016 4:31 pm
The Premier League transfer window has been open for a while now, and although most of the big players in the league will surely still have some big signings left in them, some of the most important buys have already been completed as managers look to bed players in during pre-season.
With Manchester United, Manchester City, Chelsea, Arsenal and Liverpool all having disappointing seasons and looking to push on, Leicester setting out to retain their incredible title, and Tottenham Hotspur seeking to finally establish themselves as major players, it's a hugely exciting window, with almost every team desperate for success. Here are some of the best players that have been added so far, so you know who to include in your Fantasy iTeam.

N'Golo Kante
Jamie Vardy and Riyadh Mahrez may have stole the headlines as Leicester completed one of the most unlikely achievements in sporting history last season by winning the Premier League title, but the diminutive, combative Kante was just as responsible for their triumph. A quite simply stunning debut season saw him be the driving force in Leicester's engine room, permitting them to play with only two in midfield and retain their lethal attacking prowess down the flanks. The midfielder finished the season by topping two stats charts, with 175 tackles (31 more than any other player) and 156 interceptions (15 more than any other player). Leicester have attempted to replace him with Nampalys Mendy, but there simply isn't anyone better than Kante at doing this job in the league.

Zlatan Ibrahimovic
Manchester United needed a big-name, marquee signing to strike fear into the hearts of their opponents, and they may just have found one in Ibrahimovic. The legendary striker might be advancing in years, but he's still a lethal striker capable of producing the unexpected to lead the line for his team. New United boss José Mourinho will probably be hoping that the wise, calm head of Ibrahimovic can help compliment the youthful exuberance of Marcus Rashford and Anthony Martial up front, and chip in with plenty of goals. The stats are certainly promising – last season, the Swede scored a quite ridiculous 38 goals in 31 appearances – more than four entire teams managed that season in Ligue 1. He also added a further 13 assists to that record, putting him behind only Luis Suarez in the top scorers and assisters in the world last season – five ahead of Cristiano Ronaldo and an incredible nine ahead of Lionel Messi!

Ilkay Gundogan
Manchester City's midfield has been solid but unspectacular in recent seasons, and they've failed to sign a truly world class player there since they added Yaya Toure many years ago. Pep Guardiola wants to change that, and to that end he's made the signing of Gundogan from Borussia Dortmund. Once linked to rivals Manchester United, the German playmaker has recovered from his injury woes of seasons past to re-establish himself as one of the best, most dynamic passing midfielders in the game right now. City's midfield could be taken to the next level with his presence.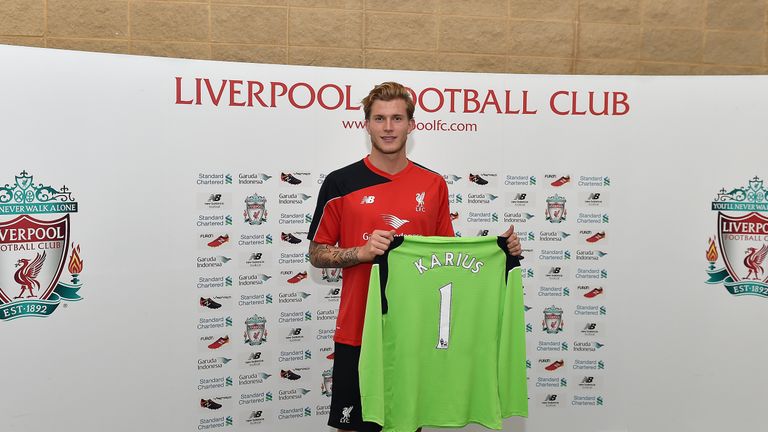 Loris Karius
Ever since Pepe Reina lost his way, Liverpool have had a major weak spot between the goalposts in their team. Simon Mignolet was signed after an excellent season at Sunderland, but on the bigger stage at Anfield he's proved to be error-prone and full of costly mistakes. The signing of Karius, for less than £5m, looks like it could be one of the shrewdest moves of the summer – upgrading a key position while spending a pittance in doing so. Jurgen Klopp might be promising to bring attacking, free-flowing football to Merseyside, but he's not neglecting the basics either.
Are you going to select any of these four in your Fantasy iTeam? Get your team in quickly, before the season starts in two weeks.
This post was written by Fantasy iTeam
Comments
comments