May 14, 2015 1:34 pm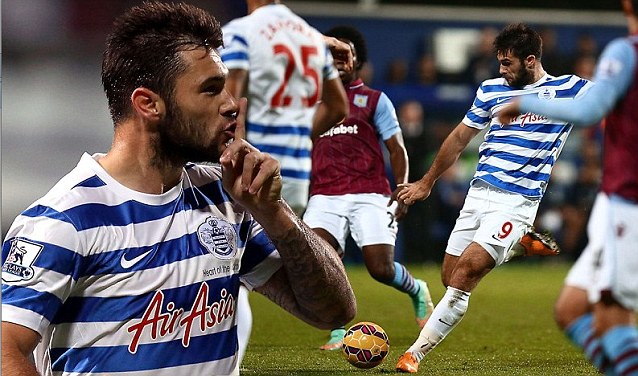 Hello all…
Wow, Gameweek 37, it only seems like last week I was setting my captain pick for the first time this season. So, here we are, another season pretty much done and dusted – Chelsea champions, well done Jose. Burnley and QPR down and out, which only leaves one space left, which is currently occupied by Hull City. With there only being 3 points between them and Leicester in 15th, the final day of the season for the fans of these teams will be well and truly nail biting stuff. For us neutrals, it makes for the best drama on our tv's.
As we all know, Arsenal and Sunderland play twice this Gameweek – most of you, like me, will have already piled on Arsenal players before Monday nights supposed home banker against Swansea, and were expecting a couple of goals each from Alexis, Rambo or Olivier, whoops ;)).
Many of you will remember my shocking captains picks from Gameweek 33 – they pretty much they all bummed out. I think Vardy (Leicester) was my saving grace, but I just love trying to throw a few wildcards into everyone's minds, so I'm going to share with you my thoughts on a few more (pick at your own risk)!!!
Arsenal – Play twice in GW37

A 0-1 loss on Monday night for the in-form gunners, now means there's a slim chance of them missing out on automatic qualification for next seasons Champions League, which builds up the game with Manchester Utd this weekend even more.
My Wildcard
Little Santi Cazorla. Not really much of a wildcard, when looking at the stats – played 30, goals scored 7, assists 9, points 133, FiT value 8.7. He seems to be dropping deeper for Arsenal these days, but he's my wildcard for a captain pick – with 2 homes games against Sunderland and West Brom coming up after the Utd fixture.
Aston Villa
Carrying on their run of good form, beating the hammers 1-0 over the weekend, Villa are not yet mathematically safe, but with their next 2 games being a tricky away tie to the Saints and a home game against Burnley, I think they will be fine.
My Wildcard
Tom Cleverly… yes, I really did just say that. His season stats are not so impressive – played 30 scored 3, with a big fat zero on assists and a FiT value of just 3.1m (another bargain).
All 3 of those goals have been scored in his last three games, which tells me one thing, the man's enjoying his football under Tim Sherwood, and he's bang in form!!!
Burnley
Relegation was confirmed last weekend, but they did end their goal drought. Their last two games in the Premier League are Stoke at home and Villa away. With relegation confirmed, I fancy them to play with a lot more freedom and to go down in style – so with this in mind…
My Wildcard
Danny Ings – Played 33, scored 10, assists 6 and a FiT value of just 5.4m.
Chelsea
Job done for Jose's boys, and for Chelsea, it's just a case of seeing out the season now. Call me nuts, but I would avoid choosing a captain from the Chelsea team now – Jose will be giving youth a chance to shine, so the so called big players won't get as much game-time as you might expect. I watched the Chelsea vs Liverpool game, and to me, Eden Hazard seemed, I don't know how to put this, but he seemed content with what he's already won, and maybe he's already in holiday mode.
Skip a few teams now Darren your banging on!!!!
Manchester City
Still fighting for the first of the losers spot with Arsenal… Manchester City come into this one fresh off a 6-0 hammering of poor old QPR, however, a tougher test for City this week is an away trip to Swansea, but I think in this case, it will be form over fixture.
The Wildcard
Aleksandar Kolarov – he is a man on a mission at the moment, and is fighting with Clichy right now to be City's main man at left back. His last four games, if you have been brave enough to own him, have seen a nice return of 38 points. Season stats – played 14, scored 2, assists 3, FiT value 5.9m.
Newcastle United
You're joking Darren, you have a wildcard from the Newcastle team???
Newcastle managed a draw last time out!!!! A draw is better then a defeat, so that's something I guess… Newcastle will now take there non-losing streak to QPR this weekend, and I'm predicting one better for the magpies… a WIN!!! And with their last game of the season at home to West Ham I, fancy 6 points for Newcastle and some goals!
My Wildcard
Ayoze Perez scored with his only shot last time out against West Brom to make it 2 goals in 3 weeks. Stats: played 24, scored 7, assists 0, FiT value of 3.1. He's a gamble, but how good of a gamble, it remains to be seen!!!
Sunderland – Play twice in GW37

With a Double Gameweek for them this week, I could not overlook them, however, their last 3 games are Leicester (h), Arsenal (a), Chelsea (a) – this is a tough run-in for the black cats. It's may be a tough week, but I have managed to find a hidden gem…
My Wildcard
Jordi Gomez is Sunderland's penalty taker, simples!!! 2 goals against Southampton and an assist against Everton makes him my odds on favourite to have the honour of wildcard pick of all time to be bestowed upon him!!!
That's all from me folks – best of luck for the rest of the season.
Warning please gamble responsibly and remember, if your player falls at the first jump it wasn't me you got the tip from ;))))
Darren Friend…
This post was written by Fantasy iTeam
Comments
comments