May 28, 2015 12:45 pm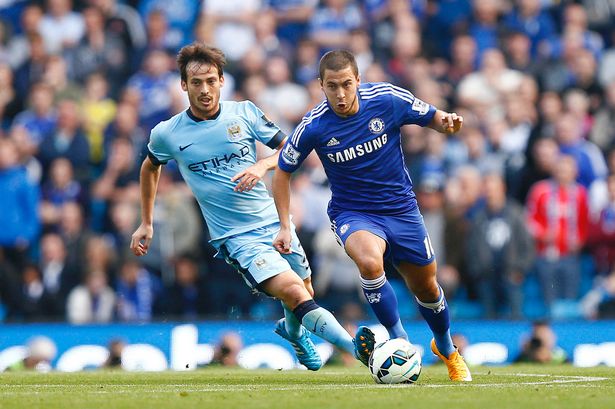 It's time for our end of season EPL Award ceremony and well done to all of you who took part and stayed with us throughout the 14/15 EPL season.
Our overall winner was Ata Abatay with his iTeam, 'Lepistes', scoring a massive 2531 points. It was the closest World Championship we've ever had, with just 35 points separating 1st and 5th place. Ata's iTeam didn't actually score that many goals, but with 122 assists and 63 clean sheets, he managed to stay ahead of the competition. Ata now has some planning to do – he's won a tailor made trip for two to watch any sporting even in the world – and that new trophy looks pretty awesome.
Also, for the first time ever, we haven't ignored the achievements of the 'nearly' men, and woman. The rest of the top 5 have all won Red Letter Days Experiences to the value of:
2nd place – Dave Hawkins £1000
3rd place – Dawn D – £500
4th place – Denis Sukniqi – £250
5th place – Paul Barker – £100
Next up, the prize for the richest manager of the season. The £1000 Red Letter Days Experience goes to Steve Kirkham. With a Bonus H2H record of 37 wins with just 1 loss, and a H2H record of 29 wins, 1 draw and just 2 losses, Steve finished the season with a team value of 138.4m. It wasn't all about H2H's though, perfectly timed transfers, in anticipation of player values rising and falling, played a massive part as well.
A big congratulations to all of our EPL Awards and prize winners during the 14/15 season! Now we can look ahead to the Champions League final on June 6, then an earlier than normal start to the EPL 15/16 season on August 8.
*IMPORTANT!!! Don't delete the app! You will continue to use the existing one for the 15/16 season. We will let you know when it's time to update it so you can create your new iTeam.
Our social team never sleep, and will continue to keep you up-to-date with everything football and FiT related over the Summer, so make sure to FOLLOW us on Twitter and LIKE us on Facebook. And if you haven't checked out the new features for 15/16 yet, click the link at the top of the page – it's going to be a great season…
Lastly, we have some BIG Fantasy iTeam news for the upcoming season to be announced soon… Watch this space!!!
As always, thank you for your continued support
Fantasy iTeam
This post was written by Fantasy iTeam
Comments
comments