May 22, 2015 3:27 pm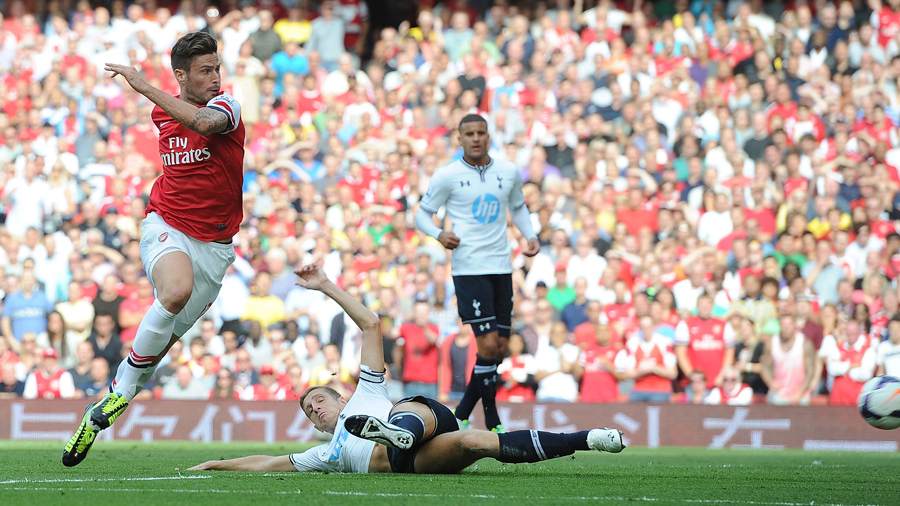 With just 10 matches left to go, what's your aim? Are you in the hunt to win a prize? Is it all about topping your Mini League? Or do you have an overall points target in mind? As you've probably seen, every game kicks off at the same time on Sunday, so use your transfers to tweak your starting 11's. Also, many of you are wondering what happens to left over FiT Credits once the season finishes – don't worry, they roll over to the 2015-16 season.
As for the World Championship, our biggest prize is still well and truly up for grabs, with just 26 points separating 1st and 5th place. Currently, Ata Abatay is in the lead – just one more Gameweek away from winning a trip of a lifetime.
We thought it was an ideal time to share some of our plans for the 2015-16 Season. We'll go into more detail during the Summer break, but here's a taste of things to come:
Scheduled Transfers

Newsfeed Revamp

UI Updates

Pick iTeam Improvement

Better Prizes

PlayerDAQ Changes

Reduced Transfer Deadline
The biggest change for the new season – Scheduled Transfers. We intended to release this important new feature midway through the current season but, due to many factors, the start of the 2015-16 season is an ideal time. Here are just some of the many benefits:
No one can see your transfers until AFTER they go through (no more copying)

No more worrying about missing the transfer deadline

You can cancel/amend them any time before they go through

If you work at the weekend, live outside of the UK or you're on holiday, this will be a godsend

Run more than one iTeam? It just got a lot easier

Remember those horrible midweek nights with 19:45 and 20:00 kick off times, no longer a problem
One of the big changes we're most excited about is the Newsfeed Revamp:
We want to keep you up-to-date with everything football related 24 hours a day, and we will

We want to allow you to chat with other manager's from all around the world, and we will

We want to make the Newsfeed both visually appealing and functional. We… you get the picture

Our new Live Match Day tab will keep you informed of everything Fantasy Football related

Feature articles, videos, blogs, statistics, offers, it will all be easily accessible

Formation tree – Instantly see whether your players have played, are playing or are yet to play. Also, whether they're doubtful, injured or suspended – very handy (The Northern Monkeys are in trouble)

We know thousands of you love the look and feel of the app as it is, so don't worry, we won't be doing anything radical. There will be some subtle UI Updates that will enhance, rather than change – if it's not broken…
The Pick iTeam page will receive the biggest overhaul. We want to make it both quicker and easier to create your iTeam(s).
We know you all love a prize, and we're working on securing some Better Prizes for the next season. We'll announce the 15-16 prizes soon.
With the introduction of scheduled transfers, we've had to make some (overdue) PlayerDAQ Changes. Currently, the PlayerDAQ is based primarily on player popularity – which can be very confusing. If a player plays early on in the Gameweek, scores well but is then transferred out by the masses, the player loses value – this doesn't make sense.
Next season, values won't change until AFTER the Gameweek ends, and the value change will be based on how many points the player has scored. This change means you don't have to worry about scheduled transfers being cancelled due to values changing, plus, you can safely wait for team line-ups without worrying about the player you have your eye on increasing in value. Again, we'll go into more detail about these changes before the new season starts.
Last up, Reduced Transfer Deadline. Currently, players have to be in your iTeam 10 minutes before kick off to be eligible for points. In 15-16, we aim to change this so players have to be in your iTeam before the scheduled kick off time – giving you extra time to make those all important transfers.
Thank you for reading, and we hope you're as excited as us for the new season. For now, good luck for the rest of 14-15 – there's still plenty of prizes up for grabs and Mini Leagues to be won.
If you have any questions, please email feedback@fantasyiteam.com and we'll be more than happy to answer them.
Thank you for your continued support
Fantasy iTeam
This post was written by Fantasy iTeam
Comments
comments