August 7, 2015 12:26 pm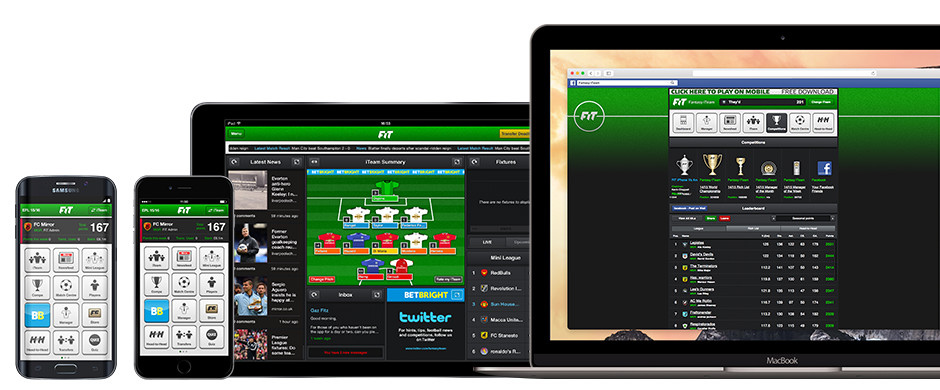 Each and every Gameweek the FiT Godfather will go through his picks for the weekend ahead. Gameweek 1 is a little different. Rather than focus on players that should do well in the upcoming matches, he will be talking about his starting team. Over to him…
Goalkeeper:
 John Ruddy (£5.1m)
 With the new one point for every two saves rule, I wanted a cheap Goalkeeper that should be very busy, but one that still has a chance of keeping a clean sheet or two. With Norwich's kind opening fixtures, I'm very happy with my choice here.
Defenders:
Branislav Ivanovic (£6.7m)
Simon Francis (£5.2m)
Laurent Koscielny (£6.4m)
 I love my attacking points, so I always run with just three at the back. For me, Branislav is the stand out Chelsea defender. If you think you're being clever saving 400k and going with Azpilicueta, you're not. Ivan played 9 more games than Cesar last season and is much more of a threat going forward, so spend the extra!
For my last 2 picks, if you don't know who Simon Francis is, google him, this guy is a bargain. And like Norwich, Bournemouth have a very kind start to the season. As for Kos, I was 50/50 between him and Bellerin, and I've let my head rule my heart here. I don't like wasting transfers on defenders, and even though I'm certain that Hector will start the season as Arsenal's first-choice right-back, Debuchy could start the odd game, so I've paid the extra for Laurent.
Midfielders:
Dimitri Payet (£6.5m)
Eden Hazard (£8.1m)
Matt Ritchie (£5.5m)
Memphis Depay (£7.1m)
Sadio Mane (£6.7m)
I'm really excited about this midfield. First up, Matt Ritchie. 15 goals and 17 assists in the league last season, he could be a real bargain at just 5.5m. I just hope he can cut it in the Premier League. I've gone with another assist machine in Dimitri Payet, who also registered 17 in 2014-15. Now we know Ligue 1 isn't the Premier League, but Dimitri is an experienced player who has all the qualities needed to succeed here.
I've gone with tried and tested in Hazard and Mane. As long as Sadio turns up for training, he will be guaranteed a first team team place this season. He grabbed a goal in the Europa League match last night and looked dangerous throughout. As for Hazard, he's simply a must have. A bit quiet in the Community Shield, I'm sure we'll see a vastly different performance from him (and Chelsea) against Swansea this weekend.
Last up, Memphis Depay. 22 goals, 4 assists and a massive 163 shots on goal last season. If he can perform half as well in the Premier League I'll be a happy man. With the departure of di Maria the pressure really is on him to perform from the off, and I think that will suit him – he loves the attention.
Forwards:
 Wayne Rooney (£9.0m)
Graziano Pelle (£8.4m)
 With so many of the big-names doubtful, I've played it safe here. Wayne Rooney plays in the first game of the season, and he will be raring to go after being shifted back up top. As for Pelle, like Mane he was also amongst the goals last night, and he's had a really good pre-season.
Transfers:
 I'll be rotating my forward line in Gameweek 1. Here's the plan:
Rooney – Costa
Costa – Alexis
Alexis – Aguero
Now, I don't expect all three of these to start, maybe none will, so I'll wait for the line-ups and adjust accordingly. Benteke, Lukaku and Giroud are the alternatives. I may even look at getting Raheem or Walcott in instead, I need more than three transfers…
Captain:
I'm still undecided here. I'm really tempted to go with a Chelsea player, so Hazard is favourite, for now.
Anyway, best of luck for the new season. And my best advice, have a plan, but be ready to change it.
The FiT Godfather
This post was written by Fantasy iTeam
Comments
comments