May 31, 2012 2:29 pm
As you can see from the picture below, we've been getting creative with where to pin our Euro 2012 Mini League poster.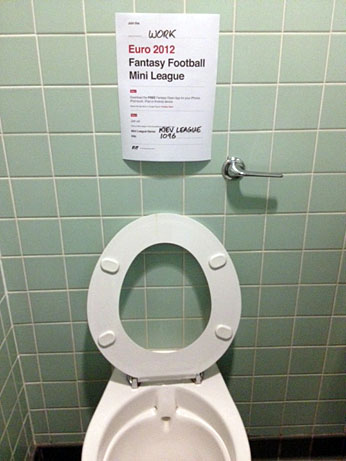 We've got the ball rolling on this one – now it's your turn to send us pictures of the best places you've found to pin yours. Starting today and running throughout the tournament, we'll be reviewing your pictures then giving t-shirts and extra transfers to our favourite entries…
Click / tap here to download the poster >
Send your pictures to social@fantasyiteam.com, tweet us or post them on our Facebook wall.
EDIT: Using your Photoshop skills doesn't count! Nice try Footy-Ranter (@FootyRanter)…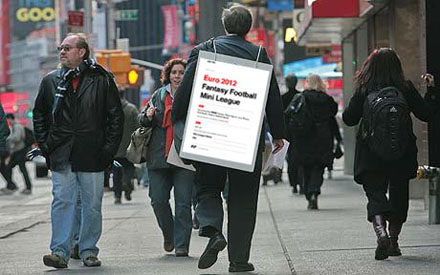 This post was written by FiT Admin
Comments
comments