December 19, 2017 10:49 am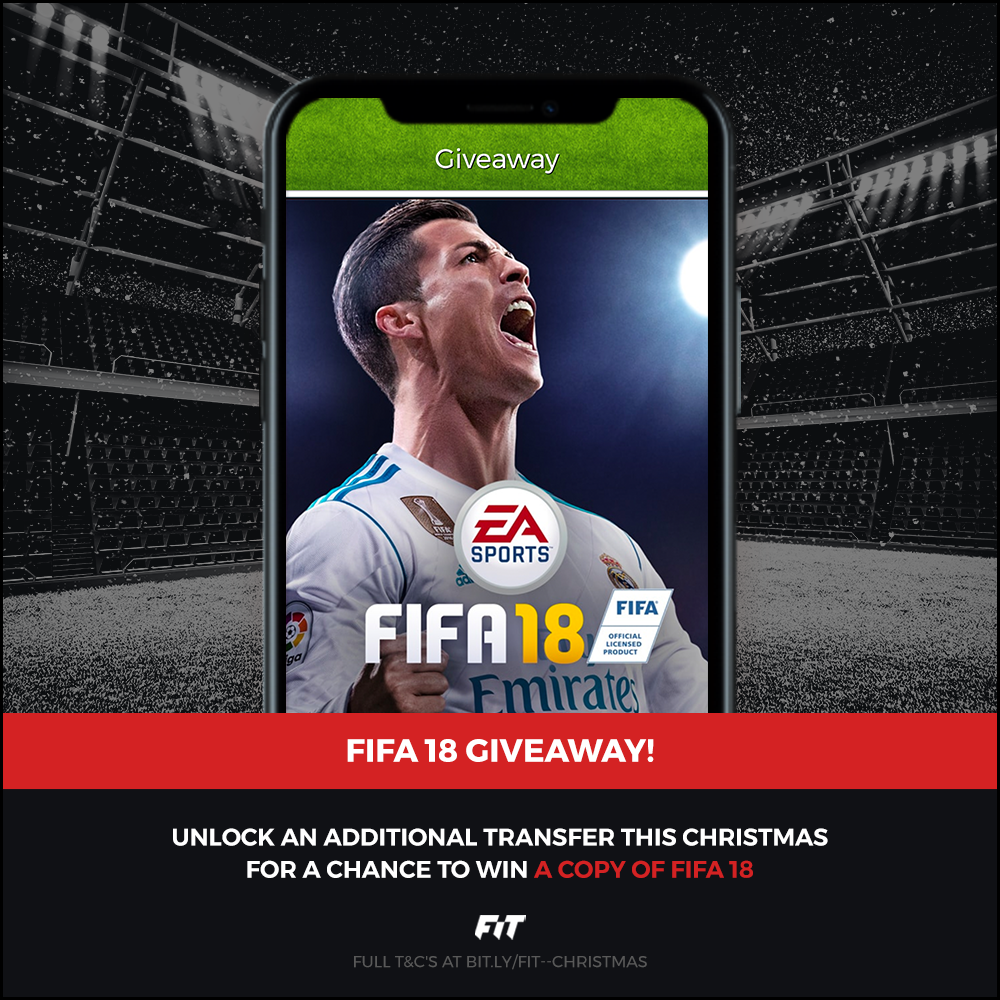 We've got 10 copies of FIFA 18 to give away this Christmas.
For a chance of winning, simply unlock your additional transfer during the festive period.
It's going to be a busy end to the year, with 3 EPL Gameweeks between now and the end of December.
There's still everything to play for in our monthly competition, and we'll be giving away 3 Console Packages to the overall weekly winners before the turn of the year. So making smart transfers is very important!
If you haven't already joined us for the EPL 2017-18 competition, create your first team for free, and make sure to enter it into the league…
DOWNLOAD AND PLAY FOR FREE HERE
If you have any questions, please contact us at feedback@fantasyiteam.com
Good Luck!
Terms and conditions
1. The prizes are sourced from Amazon.co.uk (subject to availability in winner's jurisdiction. We reserve the right to offer an alternative in-app credit in accordance with our standard terms and conditions http://fantasyiteam.com/termsofservice.html
2. To enter, unlock an additional transfer in either Gameweek 19, 20 or 21 in our EPL competition
6. There are 10 prizes on offer
7. For the FIFA 2018 prize draw, we will pick 10 eligible teams out at random on Monday 1st January
8. The winners will be announced on our Facebook page on Monday 1st January
9. The winners will be contacted by email within 7 days of the announcement
10. The decision of Perform Media Services Ltd is final and binding and no correspondence will be entered into regarding the outcome of this prize promotion
11. All competitions are promoted by Perform Media Services
This post was written by Fantasy iTeam
Comments
comments