May 7, 2015 2:10 pm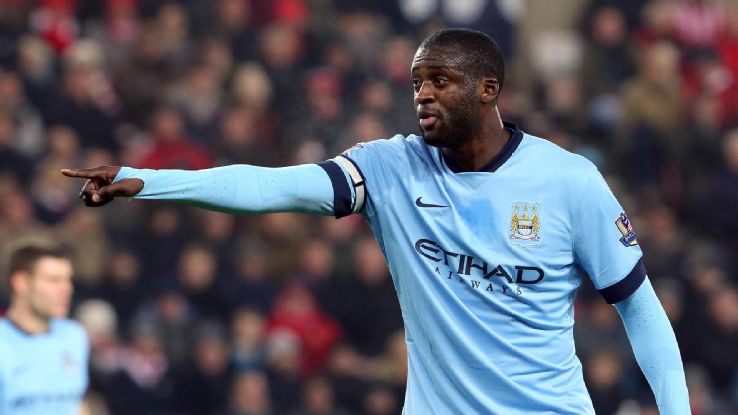 Well, we're nearly at the end of another season and a lot of people may say that the Premier League has gone a bit down hill in 14/15 (no team in the last 8 in Europe, top teams being beaten by teams they should be beating), but I disagree. Yes, we haven't performed that well in Europe, but lets look at the facts, Bayern, Barcelona, Madrid and Juventus, they are top 1 and 2 in their respective leagues and with massive points totals, do they really have the competitive games that the likes of Chelsea, Man City and Arsenal do every week?
My point being, that no other league has the level of competitiveness that the EPL does, and this plays a massive part in team selection and fatigue. For me, a test of who the best team in Europe is, would not be judged on 4 – 10 games over a Champions League season, you would have to have the top teams playing in a weekly league, but this would be so hard to manage it could never be a reality, or could it? I believe if you took a strong mid table club from the EPL, say Swansea or Southampton, they would finish in CL qualifying positions in Spain, Germany and Italy.
In the last 10 seasons (03/04 – 13/14) England has had the most finalists in the top European competition:
England 8
Spain 5
Germany 4
Italy 3
France 1
Portugal 1
And regardless of the final this year, England will still be top of that list for an 11th year – not a bad record I think. Have English defences got worse? Debatable. Yes, I know, but I would prefer to look at the standards of the attackers improving rather than the decline of our defences.
Are Chelsea, Arsenal, Man City behind individual teams like Bayern, Barcelona and Madrid? Maybe. Right, that's my little rant over, some of you may agree or disagree, but its a talking point for sure. Anyway, enough of that, lets get on to looking at this weeks fixtures and weekend predictions:
Everton v Sunderland
Everton have found some form in the last 5 weeks or so, before last weeks defeat they had won 3 from the last 4, beating Man Utd and Southampton in the process. The season has not really taken off for them after last years performance and its no coincidence that they have improved since going out of the worst competition in football – the Europa League. This week, they take on a Sunderland side who are fighting to stay in the division. There recent form has been patchy but they have had 2 vital wins against Southampton and Newcastle. They will need Defoe (4.8m 18 points in the last 5 games) to re-find the scoring form that we all know he has if they want to be safe at the end of the season. I fancy Everton to win this quite comfortably in the end. Sunderland will start bright but as soon as they concede I fear heads dropping, and with Lukaku ((10.6m 10 points in last 3 games) and Lennon (3.6m 16 points in last 5 games) they have the players to punish them if they do.
Score – 3-1
Captain Choice – Lukaku
Aston Villa v West Ham
I think this will be a very good game to watch, Villa are in good form having won 3 from their last 5 games, and with players looking to cement their places for a Cup Final and their survival not yet guaranteed, the likes of Benteke (6.3m 45 points in last 5 games) and Grealish (2.5m 8 points in last 4 games) have the fire power to get past a inconsistent West Ham team. With only 1 win in their last 5 games, and that coming against bottom placed Burnley, they seem to have finished their season already. They do have players capable of scoring goals, but unfortunately they are both injured. With Carroll and Sakho out, it really only leaves Valencia (5.5m 11 points in last 4 games) to get the goals, which I don't think will be enough in this game.
Score 2-0
Captain Choice – Benteke
Hull v Burnley
This game could have massive consequences at the bottom of the league, both teams are fighting for their lives down there. Hull have 2 wins from their last 3 games, but were outplayed by Arsenal last week, and although that will happen to many teams, they need to put that behind them and remember the good wins over Liverpool and Palace previous to that. N'Doye (4m 20 points in last 5 games) is the key man for them, and if they play to his strengths, they should be ok. Although Burnley have Stoke and Villa to come after this, they need to get 9 points from those 3 games, and today, on paper, looks the easiest. They will need Ings (5.4m 10 points in last 5 games) to find them early season scoring boots again, Although Burnley haven't scored in their last 5 games, they have only lost the last 4 by 1-0 deficits, they could break their duck here. But will it be enough?
Score 1-1
Capt Choice – N'Doye
Leicester v Southampton
Wow, just wow. I'm not sure if anyone that is being honest would have predicted the Leicester revival. I mean 6 games ago they were gone, finished, already on the bus to Rotherham for next season. Since then though, they have gone and won 5 of their last 6 games and look shoe ins to stay up. As well as the form of Vardy (3.3m 23 points in last 5 games) and Ulloa (6.5 28 points in last 5 games), the defence has been very solid – with 3 clean sheets in the last 4 games, a lot credit must go to Morgan (2.6m 30 points in last 4 games) for organising a very good defence. Southampton's form has dipped over the last few weeks with only 1 win and 3 defeats in their last 5. It looks like they are doing their best along with Liverpool and Spurs not to be in the Europa League next season (Lets be honest who would). Pelle (9.7m 25 points in the last 5 games) has scored 3 in 4 games and look more like the player we saw at the beginning of the season, and with the impressive Mane (3.9m 15 points in the last 5 games), they are more than capable of going to "high flying" Leicester and winning.
Score 1-2
Captain Choice – Mane
Newcastle v West Brom
Oh dear, oh dear, oh dear… What has happened to Newcastle? If ever there was a team in self destruct mode, it's Newcastle. 8 straight defeats and only 4 goals scored in that time, we have to go back to the 28th Feb for their last league win, and with 2 defenders sent off in their last game, it looks very bleak for their chances of surviving. Carver has been told that he will be in charge until the end of the season, I'm not sure that is the right decision. Steve Stone or Peter Beardsley are both part of the coaching setup, and giving either one of them the reigns might just get them that 1 win in the last 3 games to stay up. The one thing in Newcastle's favour this week, is they play a team with nothing really to play for, West Brom are safe in the league and will finish pretty much where they are now. In saying that, TonyPulis is not the type of man to just go through the motions, and as long as they have players like Berahino (7.8m 13 points in last 5 games) and Brunt (3.3m 22 points in last 5 games), they can create and score goals. I cant see it getting any better for Newcastle this week.
Score 0-1
Captain Choice – Brunt
Stoke v Spurs
Stoke have done well under Mark Hughes this season. I'm still not sure whether he is a good manager or not, but he be giving something to Stoke that they haven't had in recent seasons. I'm not sure if its freedom to play or just that he is buying a different type of player – whatever it is, it's working, and a top half finish this season should please the Stoke faithful. Spurs have had another unbelievably inconsistent season, and if it had not been for the unearthing of Kane (8.5m 18 points in last 5 games) and the coming of age of Chadli (7.5m 22 points in last 5 games), I'm not sure where they would be this season. But they did find Kane and he proved a lot of people wrong, including myself. This will be a close and a good game, but as Spurs are trying their hardest not to make the Europa League I can see this one being a draw.
Score 2-2
Captain Choice – Chadli
Crystal Palace v Man Utd
3 Weeks ago Man Utd looked to have their top 4 spot sealed, and to be honest, they probably have done enough. But they're doing their best to give the chasing pack a sniff – 3 defeats in their last 3 games, all without scoring, should be a huge worry for LVG. But, with only 3 games left and Palace and Hull in those games, I think he just wants to get the season over with and then continue the Man Utd rebuild. One of the most impressive players for me this season has been Fellaini (4.7m 16 points in last 5 games), he looked to have been a massive waste of money but LVG has got him playing back to somewhere near his Everton days, and whilst I'm not saying he's a world beater, he is starting to show a return. How much must AlanPardew be laughing right now… I don't think Newcastle would be in the position they are in now if he had stayed but, it was the best move he could have made. The jury is still out on his manager credentials, he seems to go through good runs and bad runs. After having a great start to his career at Palace, his team have exactly the same record as Man Utd in their last 3 games, lost 3 and haven't scored a goal, so something has got to give in this game. They have the fire-power, Murray (3.7m 28 points in last 5 games) has been superb sincePardew came in.
Score 1-2
Captain Choice – Rooney
Man City v QPR
A good win at the weekend gave Man City their 3rd straight win. After back to back defeats it was just what they needed at a time where their CL hopes were under serious threat, but the goals of Aguero (13.8m 35 points in last 5 games) and the class of Silva (10m 16 points in last 5 games), have steered them back to 2nd. and a top 3 finish is now pretty safe. I'm not sure if this will be enough for the owners, and we could see another new man take the hot seat for next season, either way though, I do expect a lot of ins and outs at City this close season. QPR have it all to do, they are 7 points behind 17th placed Hull. Their last 2 games against Newcastle and Leicester are winnable, but this is the big game for them – they need to avoid defeat to stand any chance of staying up. Sorry lads, even with Austin (7.1m 23 points in last 5 games), this will be a bridge to far.
Score 3-1
Captain Choice – Aguero
Chelsea v Liverpool
Chelsea are Champions!!!! Well done Jose and his boys. Although the last few weeks have not been breath-taking to watch, they are head and shoulders the best team in the league. People seem to be forgetting that from September to December last year they were unstoppable, scoring bags of goals and ripping teams apart. /from January, they have had to be a little more pragmatic, but this just shows what a good team they are and they fully deserve their title. Of course, they have had the best player in the division this season in Hazard (11.7m 22 points in last 5 games) and still for me England's best (although not most liked) defender in Terry (9.1m 36 points in last 5 games). Liverpool, on the other hand, have had a very turbulent season and have struggled at key points of the season, notably the start and the end, they are now in the 3 way (we don't want to qualify) battle for the Europa league along with Spurs and Southampton. I'm sure this is not where they wanted to be at the start of the season, but unfortunately they didn't learn form Spurs' mistakes the season before, a big influx of money and they just didn't spend it wisely. They bought in squad players that haven't really enhanced the team in any way, with the exception of Lallana (5.9m) and Can (3.5m 11 points in last 4 games), I cant see any of them really making an impact in future seasons either. The shining light has been Coutinho (8m 19 points in last 5 games), he has come to the front this season, and much like Kane at Spurs their season has been held together by his form.
Score 2-1
Captain Choice – Hazard (if he's not too busy holidaying)
Arsenal v Swansea
Arsenal have been, yet again, technically the best side in the division. Since they went out to Monaco in the CL, they have been in amazing form – this was underlined by their first half showing against Hull on Monday night. Sanchez (13.1m 28 points in last 5 games) was in fine form, and I could go on telling you how good Cazorla, Ramsey and Ozil were, but as a Spurs supporter it kinda sticks in my throat a little bit, haha… Only joking, but with a cup final coming up in a few weeks it could be another good season for the Gunners. Swansea have surprised me a little bit this season, I didn't think they were going to do as well as they have, and after they lost Bony in January, I thought they might be fending off relegation. But, Gomis had done well up until his injury and its now its left to Olivera (4.3m 14 points in last 3 games) to make sure they have a good finish to a very good season for the Swans.
Score 3-0
Captain Choice – Ramsey
Thanks for Reading,
Rob (Looking forward to the Transfer Window) Wright
This post was written by Fantasy iTeam
Comments
comments